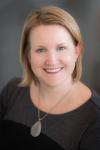 Diane VonBehren RN, MSN
Director of Perinatal Nursing
Diane began her career at UCSF in 2000. In 2004, she became the manager of Birth Center at UCSF and in 2011 became the Director for Perinatal Services. Diane received her Bachelor of Science from Northern Arizona University and her Master of Science in Nursing from UCSF. While participating in many projects at UCSF during her career, she is most proud of the operational planning and move to the Mission Bay Hospital on Feb 1st, 2015.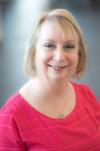 Kim Johnston

 RNC-NIC, BSN
Outreach Program Director
Kim started her career at UCSF as a new grad and transitioned to the Intensive Care Nursery (ICN) in 1991.  During her time in the ICN she performed many roles and in 2009 she joined the management team becoming the unit director in 2011.  As the unit director Kim implemented the electronic health record, breast milk barcoding, donor breast milk and lead the unit transition team to our new location at Mission Bay.  Kim graduated from San Francisco State University with her Bachelor's in Nursing and has spent her career dedicated to improving the care of the critically ill newborn.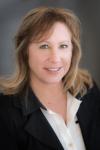 Valerie Huwe RNC-OB, MS, CNS
Perinatal Outreach Educator
Valerie Huwe earned a BSN from San Jose State University and has been a registered nurse for over 35 years.  Her background includes Pediatric Critical Care and High Risk Obstetrics.  In 2009 she completed her MS in Perinatal Nursing from UCSF and joined the Outreach team.  As a perinatal CNS she loves her blended role of education and quality improvement.  She has been an active member of AWHONN and an expert mentor for CMQCC.  Valerie is dedicated to systems readiness, team training, and the use of case debriefs aimed to improve outcomes for pregnant women and infants.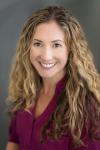 Tanya Hatfield (Kamka) RN, MSN
Neonatal Outreach Educator
Tanya has been working in Neonatal Intensive Care since 2008, and has recently joined the UCSF Perinatal Outreach Program team, as Neonatal Outreach Educator. Tanya received her Master of Science in Nursing Education from Walden University, and is certified RNC-NIC in high-risk neonatal nursing. She enjoys caring for the most critically ill, complex patients and has extensive experience in caring for babies with rare skin disorders, extremely low birth weight, cardiac and surgical infants. Tanya loves to teach, share best practices, and mentor fellow nurses to be more involved through shared governance.

Kim Branciforte, RN, MSN, PHN
Pediatric Outreach Educator
Kim has been working in pediatrics since 2012 and teaching clinical nursing since 2014.  She has recently joined our UCSF Outreach Team as the Pediatric Inpatient Educator.  Kim received her Master's of Science in Nursing from the University of San Francisco and her in-patient experience includes Hematology, Oncology, Bone Marrow Transplant, as well as Pediatric Emergency Room experience.  She has been a clinical instructor for the UCSF School of Nursing Nurse Practitioner Program as well as the Bachelor's Degree Nursing Program for San Francisco State University.

Inder Narula, RN, MSN, FNP
Pediatric Emergency Outreach Educator
Inder started her career as a new graduate nurse at San Francisco General Emergency Department in 2005 and transitioned to UCSF Benioff Children's Hospital Emergency Department in 2017.  Inder earned her Bachelor's of Science in Nursing from the University of Michigan and her Master's at the UCSF Family Nurse Practitioner Program. In the past Inder has worked with the Trauma Recovery/Rape Treatment Center as a Forensic Nurse Practitioner and has a passion for working with underserved and vulnerable communities.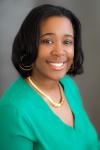 Sharlene Johnson, MPA
Outreach Administrative Analyst
Sharlene is a native of San Francisco and began working at UCSF in 2000. She joined the Outreach Program in May 2015. Sharlene provides administrative and analytical support to maintain and enhance the outreach program and services. Sharlene holds a Bachelor of Science in Health Sciences with a focus on Community Health Education and a Master in Public Administration with a focus on Health Care Administration.